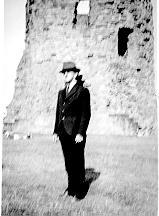 Jim was a talented musician, playing cornet in Flint Town Band and Buckley Band at the 1926 Eisteddfod in Mold. He also played cello. Mary was a proficient pianist and had excellent sight reading skills. They both played at the Wrexham cinema, providing musical accompaniment to the 'silent' movies.
Their son Tony remembered his dad as being very gentle and could never remember him shouting. He was clearly a devoted father as well. One birthday he gave Tony a ship he had carved out of wood himself which had clearly taken time and skill. One of Tony's last memories was of his father going to Flint Railway Station to meet Ray off the train when he came back from the war. They didn't actually know when he was going to arrive back home and Tony supposed that his dad must have gone to meet every train, just in case his son was on it. Other memories of his father include Jim, as a boy, putting ink in the holy water stoop in the entrance of Caernarvon Catholic Church and watching with amusement as people arrived and blessed themselves with the blue inked water! On Christmas morning, Tony and Ray would come down to their Christmas tree lit with real candles...though not for long in case of fire; but Tony described it as 'magical'.
Mary was a tailoress who had worked above one of the shops in the main shopping street in Wrexham before marriage. Half a century after her death, her grandaughter was walking through Flint when a complete stranger stopped her and asked if she was Tony Sullivan's daughter. When she said she was, this man said that he had known her grandmother and 'she was the smartest woman in town'.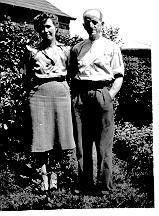 Children of James Sullivan and Mary Dunne:
Raymond Dennis Sullivan, born January 29th; died
Francis Anthony Sullivan, born December 18th, 1927; died 3rd May 2009. Both boys were very musical too. They played trumpet in dance bands, cornet in brass bands and Ray was an accomplished violinist.